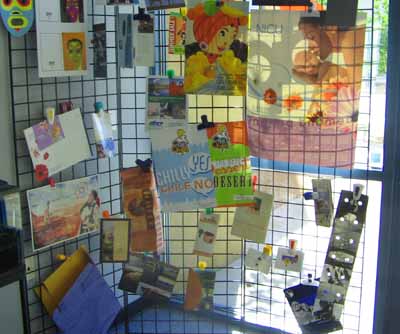 Demand Printing Solutions is revolutionizing the way printing services are being produced and delivered in New Mexico. Due to recent acquisitions and expansion, Demand Printing is the first printer in the state to offer the full scope of sheet-fed printing & duplicating services under one roof. As a result, we have eliminated expenses due to outsourcing, taken quality control to a new level and decreased turnaround times by weeks in some instances. Demand Printing's clients are the ONLY print buyers to have complete control over all of their projects from start to finish.
We provide full service printing and copying services to over 500 clients nationwide and specialize in technology-driven project management on any scale, large or small. Through years of working with clients on short-turn, large volume projects, where late was not an option, we have continued to improve our processes to guarantee exceptional performance. We understand that your business depends upon our ability to get the job done and have specific procedures to guide projects through with minimal risk of problems. Upon placing an order, you are assigned a project manager and a team to implement the process and follow through until completion. We offer a flexible shift schedule, allowing our people and equipment to be available 24 hours a day, 7 days a week to assure you on-time delivery each and every time. Once we've made a commitment, we guarantee we'll follow through.
Our Mission And Promise To You
Our mission is to guarantee exceptional value for our business partners through a combination of ethical, professional service, top-notch quality, on-time delivery and time-tested project management skills
Guiding Principles
Demand Printing Solutions has been building strong business relationships since 1982. We pride ourselves on being a complete source for all of your business communications needs and have always been on the leading edge of technology. We understand that an investment in technology can actually save money by improving efficiencies.
We will continue to evolve as a diversely skilled, fast-moving team of professionals ready to learn from each other and meet whatever challenges our clients may face. We launched this cutting-edge Web site to make it easier for our clients to request estimates, place orders, check proofs, or transfer files online. We hope you find it as helpful as we do.
• 22 employees
• Employees average nearly 9 years each with the company
• Monthly capacity: 30,000,000 + impressions